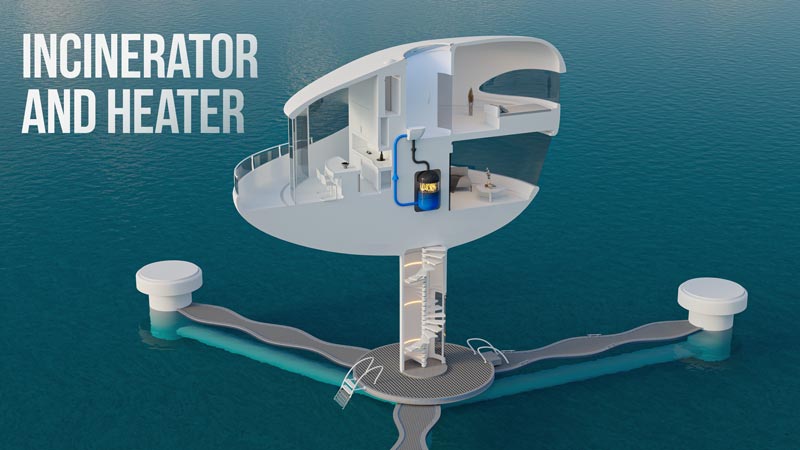 Problem / Challenge Description:
The outcome of this project is to build a functioning toilet & urinal system that completely treats blackwater liquid and solid waste by incinerating it. The incinerator can run on a multi fuel burner that can use propane, kerosene, cooking oil (special to Panama), gas, diesel, plastic, wood, paper products, dried seaweed waste, and other combustible materials. Not all of these fuels may be deemed practical or desirable but it would be nice to have a system that can run on many types of fuel. The heat generated by incinerating is used to boil water which is used as a hot water supply for various household systems.
Solution:
The original concept for the incinerator comes from https://incinolet.com/. This company has been making incinerator toilets for many years. There are yards in the local area in Panama where they have an incinerator toilet from this company that has been in use for 20+ years without problems. The downside of this system is that it is still very different from a normal toilet. So there is a little bit of a learning curve. You have to put down a paper sheet before you start using the toilet. One the toilet is flushed there's no actual water. The system has to be manually cleaned out frequently, meaning a couple times a week at the very least. It uses electricity to do the incineration. This may be too energy intensive for our purposes if it is using electricity. Electricity is at a premium on a floating structure that doesn't have power hook ups.
We will be reusing the waste heat to heat water which can be used on the SeaPod for showers, powering steam turbines, and other uses. This will allow us to efficiently use all of the energy that we are using to incinerate the waste for very useful purposes.
Remuneration:
You will get credits redeemable for partial ownership of a SeaPod, education credits, get credited on papers and blog posts, honorable mentions and a Certificate of Contribution from Ocean Builders.