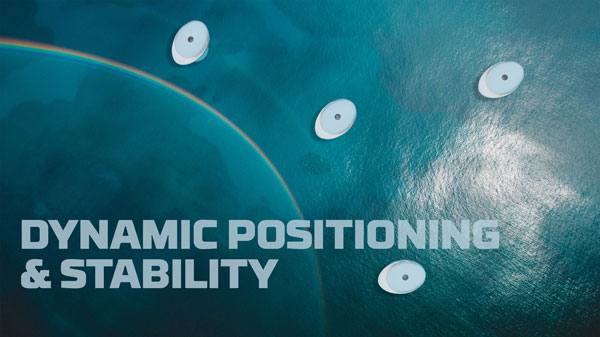 Problem / Challenge Description:
A future revision of the SeaPods will be able to freely move. The challenge of this project is how to use that ability of moving to do different position with the SeaPods, either individually or inside a community with several SeaPods next to each other.
Solution:
The following systems are planned:
Dynamic Mooring

The SeaPod will be locked to a specific GPS location using the SeaPod rotors. There will be a defined range around which the SeaPod can just drift before being repositioned, else the process would be very power hungry.

Keeping distance between neighbors by following all the same policy

Keeping the SeaPods locked inside a range and at the same time keeping the minimum distance between different SeaPods becomes an increasingly complex problem the more SeaPods are around and the more power efficient we want to be. Even more complex is if SeaPods are allowed to freely move around while keeping those policies of minimum distance towards the other SeaPods.
Remuneration:
You will get credits redeemable for partial ownership of a SeaPod, education credits, get credited on papers and blog posts, honorable mentions and a Certificate of Contribution from Ocean Builders.