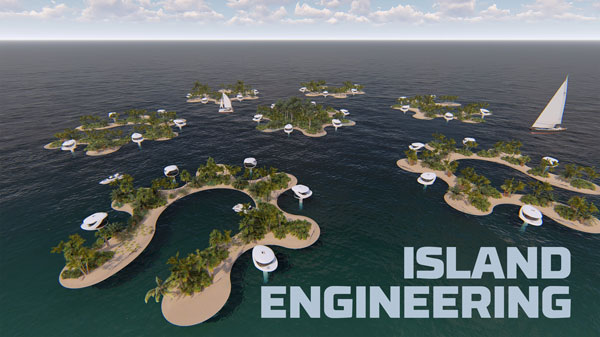 Problem / Challenge Description:
When living in the water some people enjoy the sight of land nearby and to be able to do activities in land, outside the SeaPod, without having to leave the community neighborhood in order to do so.
Solution:
We want to research, discuss and design different structures and layouts that could make building artificial islands an affordable process based on repeating patterns and reusing parts.
An area of research is also the possibility of using processes that could help with "growing" islands from an existing basic structure by pulling calcium out of the water that attaches to the structure, by using an electro process.
Remuneration:
You will get credits redeemable for partial ownership of a SeaPod, education credits, get credited on papers and blog posts, honorable mentions and a Certificate of Contribution from Ocean Builders.