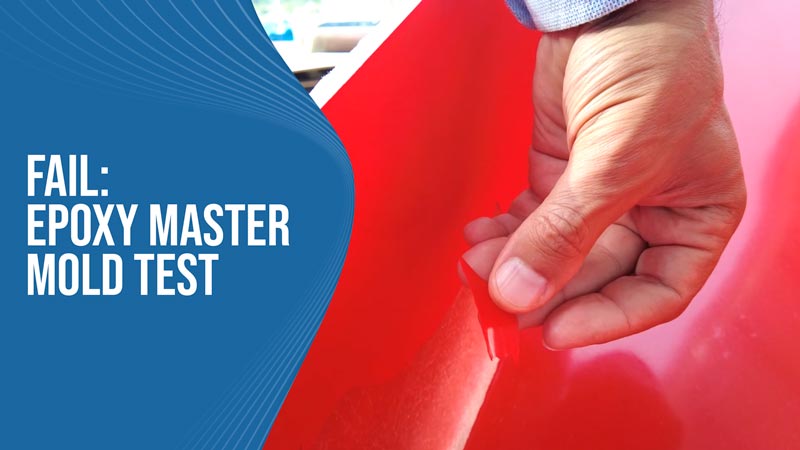 Less than 1 minute
Reading TIme:
Minutes
With many aspects of the SeaPod, we are pushing the envelope and challenging the old ways of doing things that have been done for decades. There has never been anything like the SeaPod ever built before so we are doing our own experimentation and testing of many different things through this process. That being said, even with all of our successes, sometimes we have a bit of a hang-up. Failures mean a chance for us to learn something and find a way to do it better the next time.
We experimented with using epoxy instead of resin for some of our molds. Epoxy is harder, more durable, and has more rigidity than resin, so since we need our molds to be used over and over again, we decided to use epoxy instead of resin. Unfortunately, we ran into an issue with the tooling gel coat that we used.
The tooling gel coat creates a very hard and super smooth surface which is great for molds because it allows for easy separation of the product from the mold. Since everything that we make with the mold will take the shape of the tooling gel, it has to be perfect. We knew that the tooling gel that we have works with resin, and now we have learned the hard way that it does not work with epoxy.
The coat of tooling gel that we applied to the epoxy mold did not adhere properly to the surface of the epoxy so it is chipping off. This is not something that can happen because we need these molds to be able to be used over and over again and this surface has already started to fail before the first use.
We will try to salvage this mold by removing the tooling gel and sanding the surface below it. We will then get the proper tooling gel that is compatible with epoxy and try again. We aren't sure if we can get the results that we need, but it is worth a try. In the meantime, we are going to replace this mold with a resin version since we know that our tooling gel will work fine with it.
We are bound to have some failures along the road, but the important thing is that we are always learning and improving the process of manufacturing the SeaPod so these small hiccups will actually improve the way that we do things in the long run. As always, we are continuing to move forward toward the future of life at sea!
GET THE LATEST UPDATES
Want to find out the latest updates?
Submit your email and we will keep in touch.
GET THE LATEST UPDATES
Want to find out the latest updates?
Submit your email and we will keep in touch.