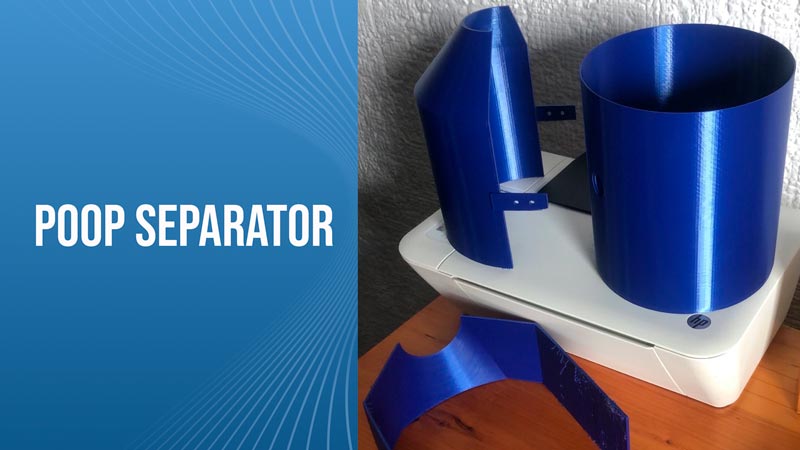 Less than 1 minute
Reading TIme:
Minutes
Here we have a video of two of our 3D printers working on some components of the poop separator for the incinerator toilet. The poop separator does exactly what its name implies, it separates the solid waste from the liquid waste.
The liquid waste is strained out and goes into the blackwater system where it will be treated accordingly. Everything captured in the separator will then go to the poop scale. When the scale senses that there is enough waste to maximize the efficiency, it will be moved into the incinerator to be burned.
The final poop separator, which we are currently having manufactured will be made of metal. In the meantime, we wanted to do some testing so we are using our 3D printers to make plastic versions that will fit the exact same specs. This will allow us to do our testing before the metal versions are delivered to us.
3D printing technology is something that will be used heavily in the construction of the SeaPod. With the use of 3D printers, we can make almost anything that we need. We can create the designs using computers and then use the 3D printer to give us a product of the exact specifications that we need.
Having 3D printers at our disposal has completely changed the way that we go about certain tasks. Like this poop separator, we can print a copy that will function in testing identically to the final product. This allows us to double-check our designs before we greenlight the production.
The possibilities are endless when we have 3D printers. If we can dream it and design it, then we can make it a reality with a 3D printer. This technology is changing the world, much like what we would like to do with the SeaPod when it comes to the way that people think about homes!
GET THE LATEST UPDATES
Want to find out the latest updates?
Submit your email and we will keep in touch.