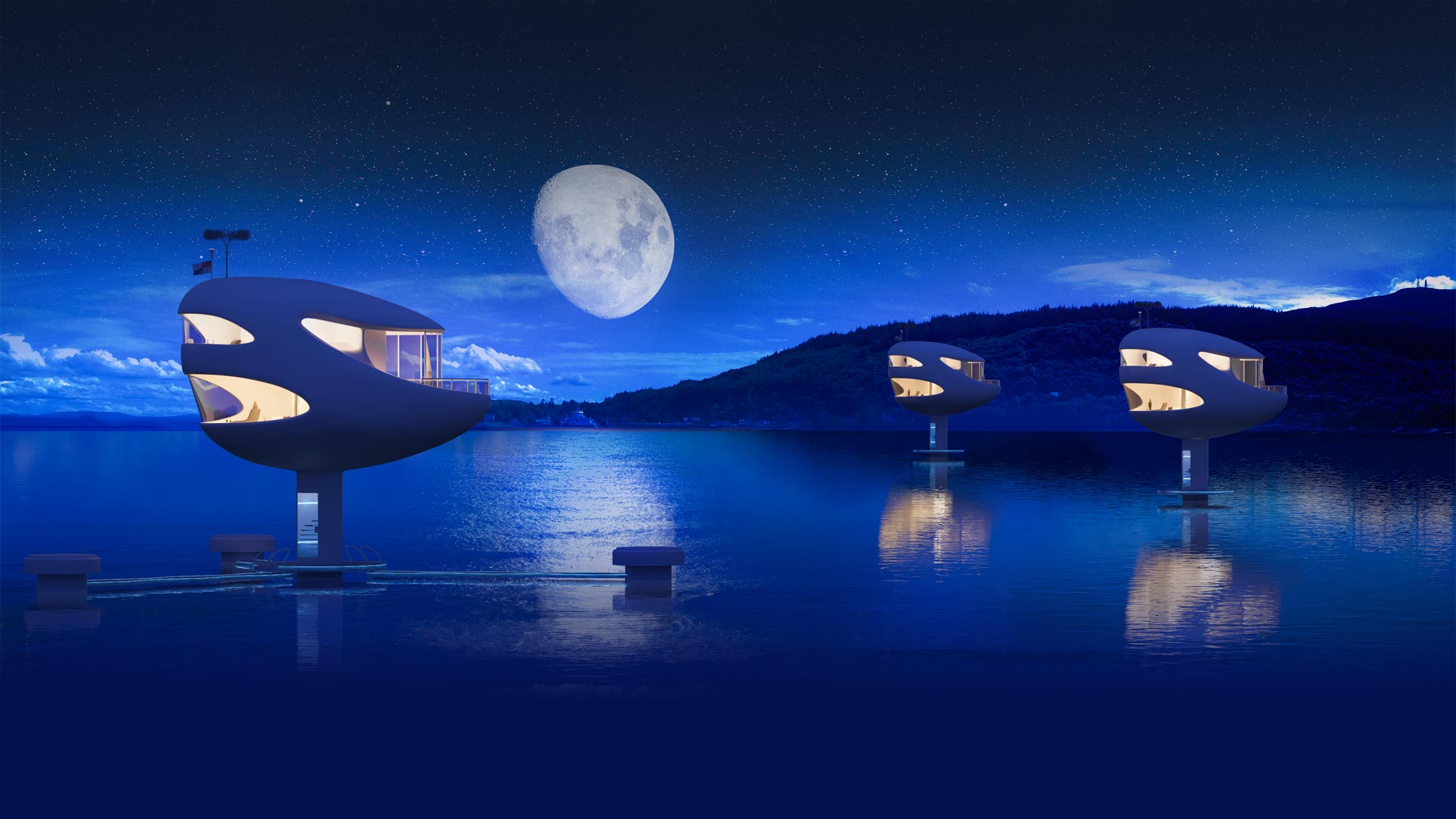 Less than 1 minute
Reading TIme:
Minutes
Over the past few years I have followed the Radical Innovation award as it is an award for professionals and students to share their ideas for the future of hospitality industry. During lockdown I made it my goal to enter into the next award which would be for 2021. A few months later I discovered the Seasteading book by Joe Quirk in my local library in St Kilda, Melbourne. It took a few renewals for me to remove it from being a beautiful book in my bedroom and for it to become a resource.
I was immediately drawn to the floating cities of the future pictured in the center of the book. They built upon past projects I had designed while at David Mexico Design Group, one of which was in the final stages of construction. Seeing this revived a side of me that I thought I had lost. It unlocked a part of my imagination that had been dormant.
As I read, I also started seeking out the people behind these projects through social media. Having taken a few months off to change my mindset around these platforms, I saw them in a new light as a way to connect with people and organizations worldwide and to be able to collect and save information for later. This also is how I found the SeaPod and then invited to join the team at Ocean Builders.
Within the first week of starting, I saw the opportunity to link two of my personal goals, the Radical Innovation award and to become a hotelier with a project that suited both. The challenge – we had 2 weeks to complete the entry application. A true test of how we could work together as a team. Grant was a little hesitant, but with a little encouragement, he was on board. Adding my hospitable expertise, sharing a summary of the wealth of open-source innovation that Ocean Builders has already created, and compiling it into a 15-page document just in the right moment, we completed the deadline.
The waiting game began as the finalists would be released a few months later.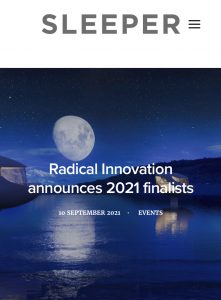 We were confident in what we submitted and held a positive outlook. That being said, when the email arrived in my inbox, I still had butterflies when I opened it on my phone the day before my birthday. The result was even more reason to celebrate another year around the sun – we had made the finals – yet we could keep it to ourselves as it wouldn't be announced for a few weeks later.
It gives us much pleasure to share now that we have made the finals. We are also featured in the latest issue of Sleeper magazine (available online) which for me is another dream come true. Our Aquatect shared a photo of the piece before we knew it was public!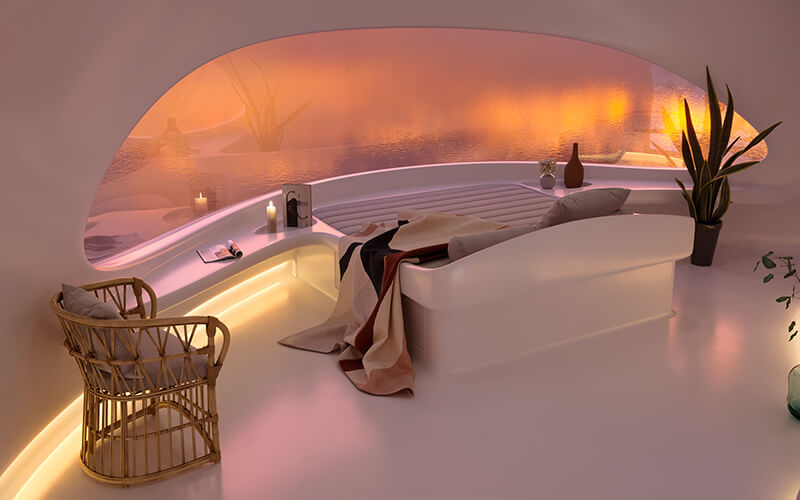 The work is not quite done though as we are currently taking the time to craft an informative 2-min video for the final part of the competition. This will be shared to the public and the awards will be held online with a public Q&A with each competitor and the judges.
With this, we will need your help. Yes – our win will be determined by the public and we hope we can count on your vote and of those closest to you. Public voting will open mid-late November and approximately 2 weeks. Please help us with our goal of first prize for the Radical Innovation award. We truly appreciate any help and stay tuned for more information!
GET THE LATEST UPDATES
Want to find out the latest updates?
Submit your email and we will keep in touch.
GET THE LATEST UPDATES
Want to find out the latest updates?
Submit your email and we will keep in touch.