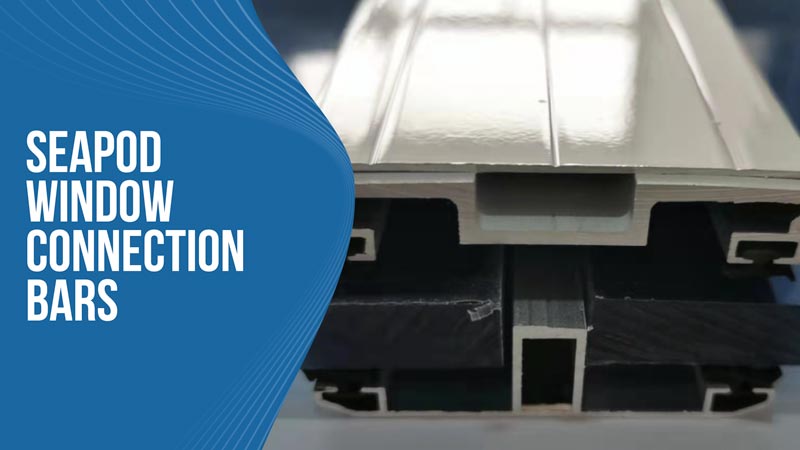 Less than 1 minute
Reading TIme:
Minutes
The SeaPod windows are just absolutely massive. They have been a massive challenge to manufacture but we finally have done what we started out to do three years ago. Now that we have found a company that has successfully manufactured the windows, we have to find a way to get them to the factory here in Panama.
The windows are so big that it will be difficult and very expensive to ship them across the Pacific since they are so big that there will be a ton of wasted space in the shipping containers. These massive windows are also heavy and difficult to work with. The solution that we have found is to cut the window panes so that we can ship them more efficiently, but that leaves a problem for when they are ready to install.
We have two options for installing the windows. The first is to have the polycarbonate windows fused back together here in Panama. This would leave us with a seamless window pane where you can't see where it was cut. This option will allow you to have the biggest, seamless windows that we can make, but it will be expensive. This process will cost $10,000 – $20,000 so it has a significant upgrade cost associated with it.
The other option, which is much much cheaper, is to use connection bars that will make the connection between the panes. The bars are bent to match the curve of the window and then they have a connector pin that goes through the bars. We then would bolt the bars together to securely hold everything together and make the seal between the sections of polycarbonate windows.
The bars will be considerably cheaper for us to do, but it won't be as beautiful as the seamless design. The fused option will offer a more beautiful appearance but will require technical experts to come to the factory and complete the process and that is not a cheap thing to do. We are excited to be able to offer both options to our customers. We can't wait to get these first windows installed and we are sure that you are going to love the view, no matter which method you opt for.
GET THE LATEST UPDATES
Want to find out the latest updates?
Submit your email and we will keep in touch.
GET THE LATEST UPDATES
Want to find out the latest updates?
Submit your email and we will keep in touch.