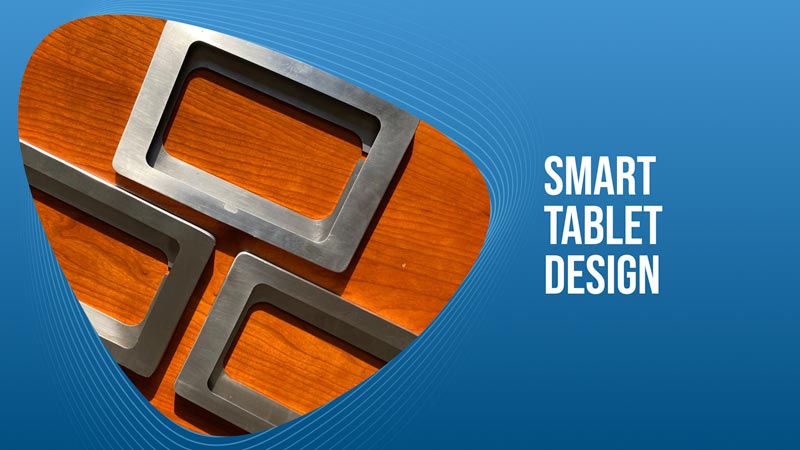 Less than 1 minute
Reading TIme:
Minutes
All of the Ocean Builders homes will be fully-equipped smart homes so we wanted to have a functional yet aesthetically pleasing way to control everything no matter where you are in your home. While you will be able to access the home automation app from your smartphone, these tablets will be mounted in different parts of the house so that you can have a simple "control center" of sorts to control your house.
The tablets will be wall-mounted in custom-made housings similar to the examples that you can see here so that you will always have the controls available. The tablets will be hardwired so you won't need to worry about charging them. They will be there and they will work – simplicity is key to this design because we don't want to make things more inconvenient.
So these custom-made housings will be located in different rooms around the house and have the ability to control the room they are in as well as the rest of the home. We will be making a waterproof enclosure/tablet design that will be mounted in the bathroom and used to control the shower and bath spa.
You can think of these tablets as something similar to light switches, just with far more functionality and flexibility. Smart homes need a smart way to control them so you will never have to go looking for your phone or wonder where your remote is since these tablets will always be ready to go, right where you need them.
GET THE LATEST UPDATES
Want to find out the latest updates?
Submit your email and we will keep in touch.