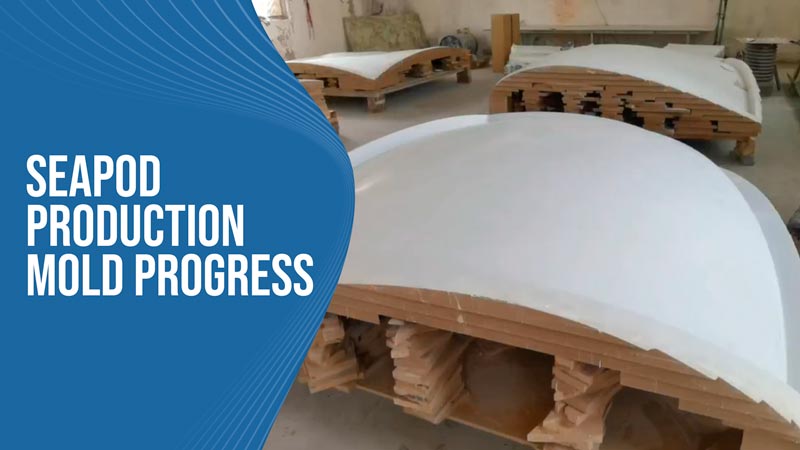 Less than 1 minute
Reading TIme:
Minutes
We have spent the last almost two years designing, building, and perfecting the prototype molds for the SeaPod. These are the molds that we have been using here at the factory to build the first prototype of the SeaPod. The prototype molds also acted as a form of research and development for our production molds which are what will be used in the production of the actual homes.
In total, we need 70 unique molds to make all of the pieces for the SeaPod home and we currently have 24 of our production molds completed. Over the next few weeks, we will finish making the remaining 46 production molds and then do all of the finishing work and polishing.
Once these molds reach their final destination they will be ready to go so when we are ready, we can put the SeaPod into full production mode so that we can consistently build more Pods in a smooth and streamlined process.
It took lots of work to go through the whole process of making the prototype molds and then testing them to make sure that everything was where we needed it to be, and these production molds are the direct product of all of that work over the past two years.
GET THE LATEST UPDATES
Want to find out the latest updates?
Submit your email and we will keep in touch.