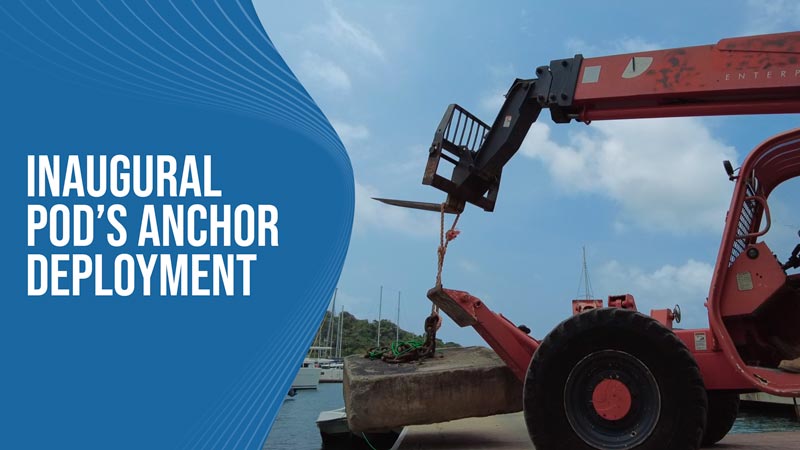 Less than 1 minute
Reading TIme:
Minutes
The first SeaPods and EcoPods that we will launch will be floating on our TriPod base. The outriggers will sit about a meter below the water but the entire structure will be floating. These homes don't have a propulsion system so we have to use an anchor below each outrigger to keep them in place.
These anchors are large concrete blocks with chains that will attach to the ropes on the bottom of the three outriggers. These anchors not only keep the home from moving around laterally but also will keep the home from spinning and turning in the water. With wind and ocean currents never resting, keeping the home in place is crucial. The way we are setting things up will not disturb the corals that are in the area.
Deploying these huge blocks of concrete is not an easy task. We can't throw it overboard as we would for a smaller anchor so we have to use a small boat that is designed for the job. The boat has a small opening in the bottom that lets us use a chain comealong to hoist the anchor up under the boat.
Once the anchor is lifted, we drive out to the location with the anchor beneath the boat. You can see in the video below that Rudy is measuring out the position from the other two anchors that were previously dropped and when we are in the right position, we simply cut the anchor loose and it falls into place.
Having these three anchors in place means that we are one step closer to getting the first SeaPod into the water. We are making great progress and hopefully these anchors will be put to work holding a SeaPod in place very soon.
GET THE LATEST UPDATES
Want to find out the latest updates?
Submit your email and we will keep in touch.