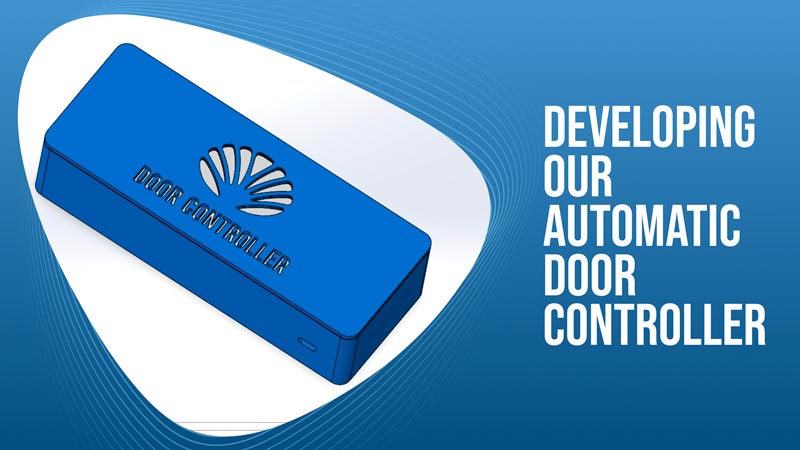 Less than 1 minute
Reading TIme:
Minutes
Our eventual goal is to develop Star Trek-like doors which open automatically when you approach them. Initially, we will have options for touch control with a button in the app or "starting" the door by pulling it. We also will have NFC capabilities that will function with your Smart Ring. The doors will have motors that will open and close your sliding doors automatically.
When using the Home Assistant app to open and close your doors, you simply open the app and select which door you would like to open or close. With the simple push of a button, the door will automatically slide open or closed.
The doors also are equipped with a sensor that can tell when you are opening or closing the door. When you nudge the door to start opening it, the motors will kick in and slide the door open for you. The same process happens for closing the door. This is closer to a more traditional motion of opening and closing a pocket door, just assisted by the electric motors.
Now, for the true "Star Trek Experience" we are utilizing NFC technology to operate the doors. Initially, you will simply hold your NFC smart ring or your cell phone up to the NFC reader and the door will open or close automatically and totally touch-free.
Aside from ease of use and simplicity, the method of using NFC tech to control your doors offers a higher level of security and safety. For example, if you want to secure your bedroom or walk-in closet so that only you and your spouse can open the doors, then the doors will be locked until one of your approved NFC tags is used.
This will ensure that guests can't open doors that you don't want them to, and it also will help keep children from finding their way into places that they shouldn't be without the need to change the lock on your bedroom or hiding a key as most people would do in a traditional home. You won't even need to remember to lock it since it will automatically only allow entrance to your approved NFC tags.
The eventual goal is to have the doors recognize you as approach it with your Smart Ring and it will open and close automatically without the need to hold your NFC device to the reader. Initially, the NFC-controlled doors will be available as an option for the bathroom, the bedroom/walk-in closet, and the storage room.
GET THE LATEST UPDATES
Want to find out the latest updates?
Submit your email and we will keep in touch.
GET THE LATEST UPDATES
Want to find out the latest updates?
Submit your email and we will keep in touch.