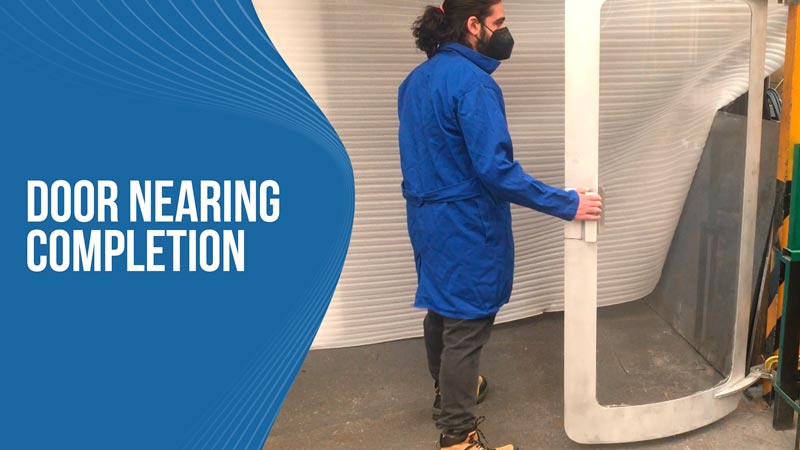 Less than 1 minute
Reading TIme:
Minutes
The first prototype "front" door of the SeaPod is nearing completion. This is the main door that will be installed on the center spar and will lead to the spiral staircase that will take you up the spar and into the Pod home.
This door was a big challenge, but we are finally seeing the light at the end of the tunnel. The spar is a round tube so we couldn't just use a normal flat door that has the right dimensions since it needs to be curved to match the curvature of the center spar. Like many of the aspects of this home, we had to start from scratch and design our own part to fit what we needed.
The design process wasn't easy, we had several swings and misses along the way from manufacturers and designers. We finally found a way to build this door to be strong enough to withstand the marine environment, light enough to be easily opened and closed without feeling like you are opening a bank vault, and affordable enough to not inflate the price of the SeaPod.
In the video below you can see our engineer Omer inspecting the progress being made on the door. The polycarbonate window is encased by an aluminum frame to make one solid door that will withstand the elements. The heavy-duty hinges will ensure that this door opens and closes for years and always feels just like when it was new.
This first prototype is almost finished and we are very excited to take delivery of it and get it mounted on our center spar as soon as possible. This project has been a very unexpected long time coming and we are on the home stretch of being able to finally call it a success.
GET THE LATEST UPDATES
Want to find out the latest updates?
Submit your email and we will keep in touch.