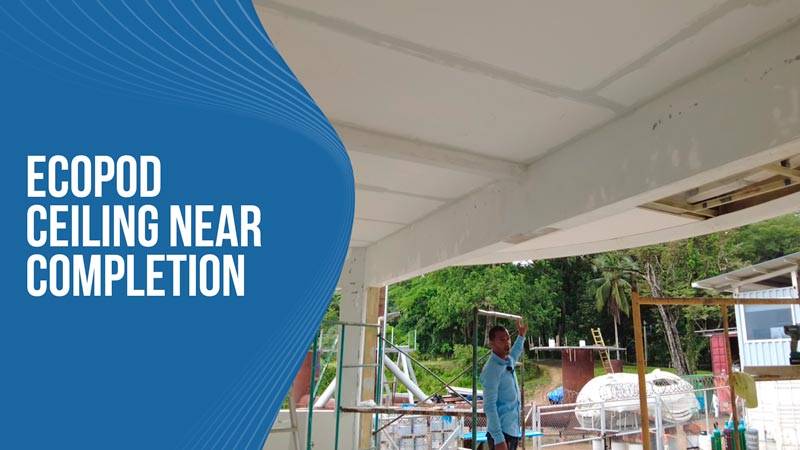 Less than 1 minute
Reading TIme:
Minutes
Grant is back with a big update from the factory about the EcoPod. The ceilings are almost finished! Most of the ceilings are done and we just have a few small areas to wrap up.
The crew has been working hard to get everything put together and we are making great progress! Having the ceiling completed means that we can move on to the next steps of cutting out the holes and then installing the speakers and lights.
Another exciting thing that we are doing is installing rotating hooks into the ceiling with a reinforced structure. There will be two hooks that can be used to hang a hammock or two separate floating chairs for some next-level seaside relaxation. This will be a perfect spot to open the windows and take a nice nap while you enjoy the breeze coming off the ocean.
The entire interior of the EcoPod is coming along very nicely and we are moving ever closer to getting it ready to go for our launch event. Getting the ceiling installed was a big moment for us and the progress will start to snowball now that we have the ceiling out of the way.
The crew is working hard to get everything ready to go and there is no time to waste. We are down to crunch time but we couldn't be more excited about how everything is going. This is such an exciting time for us and we are so appreciative of everyone who is following along on this incredible journey!
GET THE LATEST UPDATES
Want to find out the latest updates?
Submit your email and we will keep in touch.