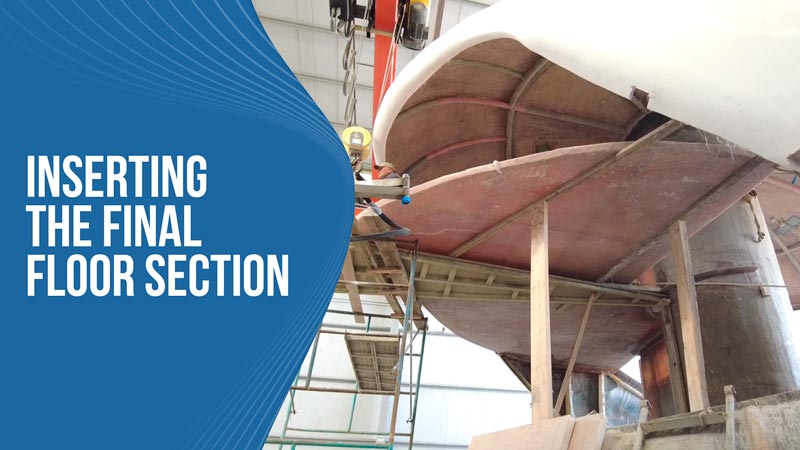 Less than 1 minute
Reading TIme:
Minutes
Grant is back at the factory with an update on the SeaPod prototype. The final floor section is going in! This last piece is part of the bedroom floor on the top level. Just like installing floors in a traditional home, the final piece is usually the hardest to get in and this was no different.
The floors have a tight fit so we had to shave down the edges of this piece so that it would slide into place and fit correctly. The SeaPod is pretty tall so we were working more than 20 feet above the ground to get this installed. We have a crane in the factory but it is somewhat limited with jobs like this.
The crane can get the floor section up to the height we needed but can't move the piece into the house past the top edge of the exterior so we had to take over with a little bit of manpower. It was tricky getting the section disconnected from the crane because it was not balanced the way that we had hoped.
The space is small, the floor section is big, and there isn't much room for error but as always, our crew turned a daunting task into a relatively quick and painless job. We still have to make some small adjustments to get it exactly where we need it, but the hard part is over. Now we just have to get it lined up and apply some fiberglass reinforcements to permanently secure it in place. Once it is secured, we will go back and do the finishing work so that it looks as beautiful as the rest of the home!
GET THE LATEST UPDATES
Want to find out the latest updates?
Submit your email and we will keep in touch.