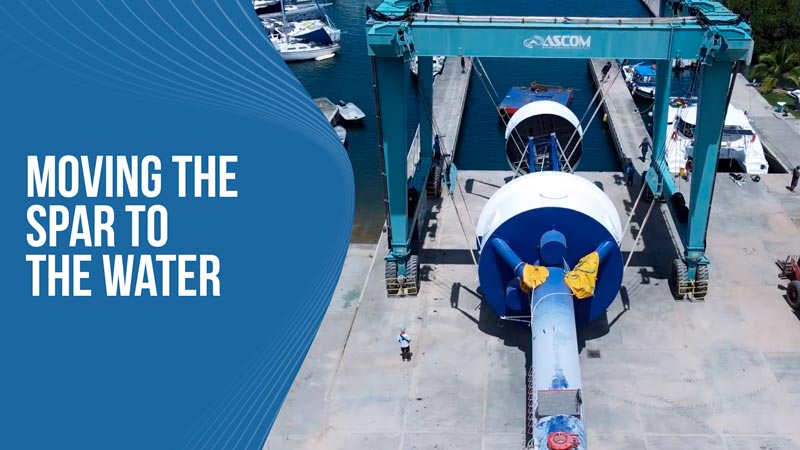 Less than 1 minute
Reading TIme:
Minutes
We're excited to share that we've achieved a huge milestone. This week we launched our new innovation in Aquatic Living and it is a milestone 5 years in the making. Our new Deep Water model with an underwater room is now floating on the ocean 3.5 kilometers away from our factory in Panama. The video makes this look easy but it was a technically challenging operation that required months of planning. The full launch video is linked here.
This marks a major step on our journey to building the future of living on planet ocean. Our team has worked tirelessly to get us to where we are today, and we're grateful for everyone's support.
Since we launched our first full-size prototype, XLII, in Thailand, we've faced a number of challenges:
We started building our factory at the start of a global pandemic.
We're building something that has never been built before, and that comes with its own engineering challenges which we have dealt with one-by-one.
We've experienced obstacles in the form of threats of blackmail and more on a continuing bases.
But we've never given up. We remain on our path, undeterred. We've had numerous setbacks, but we've also had numerous big wins. And today, we can sit back and enjoy a day of victory.
We know that there will be more challenges ahead. But we're confident that we can overcome anything with the support of our team and our community. Thank you for being a part of our journey. We are learning every day that you should never give up on your dreams, no matter how big or impossible they may seem and you have to be resilient in the face of setbacks because there will be many, but they don't have to define you.
So celebrate your successes, both big and small. They're a reminder that you're on the right track.
We're excited to see what the future holds and we're committed to building the best possible products. We are grateful for your support on this journey.
What's next for us? We will be installing the SeaPod home ontop of the floating section that we launched this week. Stay tuned!
GET THE LATEST UPDATES
Want to find out the latest updates?
Submit your email and we will keep in touch.
GET THE LATEST UPDATES
Want to find out the latest updates?
Submit your email and we will keep in touch.