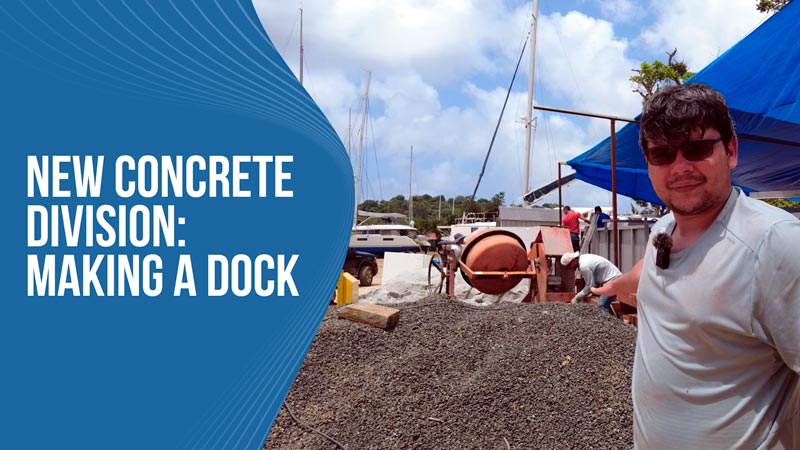 Less than 1 minute
Reading TIme:
Minutes
We have a quick update from Richard about the progress on our concrete dock. The crew is mixing all of the concrete by hand and then pouring and smoothing everything out. This concrete mix has four additives that provide different advantages over normal concrete so that it will last longer and be stronger.
You can see that the crew is shoveling everything by hand into the concrete mixers to be mixed. They are then pouring it into what will be the dock where there are concrete vibrators to help remove the air bubbles. This process has to be done in layers to ensure that everything is properly cured and there are no bubbles or weak spots inside the dock.
The center of the dock will have foam to help provide some buoyancy. While foam is great for floating in the water, it will also float in liquid concrete so we have to do this in steps. On the first day, we are doing the bottom nine centimeters of concrete. On the second day, we will go back and pour the sides around the foam. Then the last day will be when we pour the rest of the concrete since the foam will be firmly held in place at that point.
Things are going well and hopefully, this first test will give us some good results!
GET THE LATEST UPDATES
Want to find out the latest updates?
Submit your email and we will keep in touch.