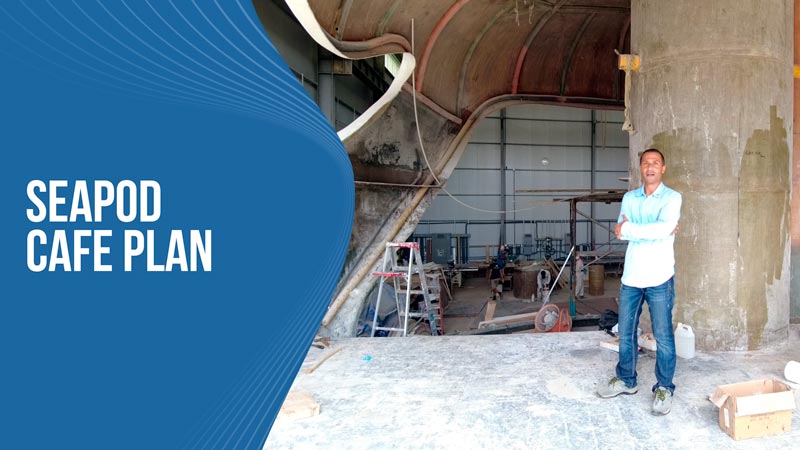 Less than 1 minute
Reading TIme:
Minutes
While the main intention for the SeaPod is to be a sustainable and eco-friendly floating home, there are other use cases for them. One of those options is to use a SeaPod as a floating cafe, restaurant, or bar. You could also have these same concepts on land in the GreenPod configuration.
The main area will have a barista workstation with a dishwasher, fridge, sinks, coffee equipment, and all of the essentials that the barista or bartender will need. We will have three or four tables in the main area where you can sit and enjoy your drink.
The lower level will have a huge curved table that will run below the window. This will be the main working area for digital nomads or a great spot to hang out with friends. The table will let you work with a heck of a view out of the massive window. The upper level will have comfortable couches and chairs where you can sit and hang out while you work or just spend time with friends.
We still have lots of work to do to get this pod ready to go. The crew is working on the floor for the upper level and that should be going in in the coming days. We still have to build out the interior and finish the walls. The crew is working hard to beat the clock but we have faith in them to get the job done.
We will hopefully have this Pod in the water within the next few weeks and we can't wait for you to paddle up with your paddleboard or kayak and grab a coffee and do some work in this incredible SeaPod cafe!
GET THE LATEST UPDATES
Want to find out the latest updates?
Submit your email and we will keep in touch.