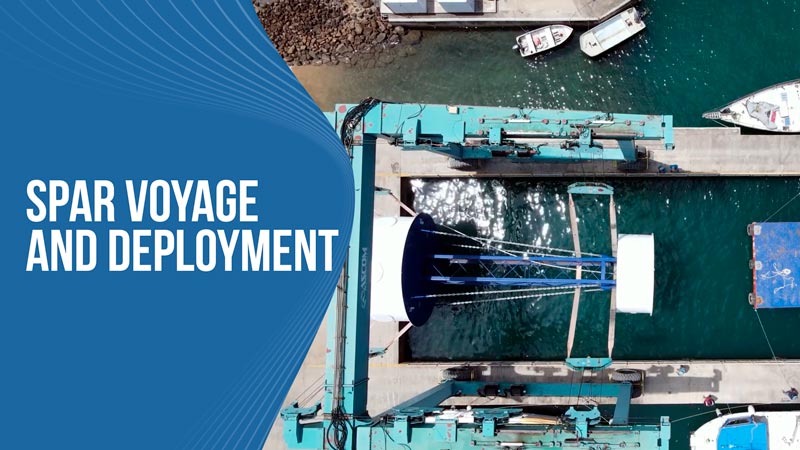 Less than 1 minute
Reading TIme:
Minutes
SeaPods, the future of sustainable ocean living, are taking shape within the Ocean Builders factory located in the picturesque Linton Bay Marina. At present, our dedicated team is hard at work assembling the very first Deep Water Model.
These revolutionary creations primarily consist of two crucial components: the sturdy steel Spar forming the bottom, and the versatile Eco Pod situated on top. The Deep Water Model features an added truss and an underwater room to enhance its functionality.
In a recent milestone, we successfully transported the Spar to its designated deployment site, anchoring it securely at a distance of 3.7 kilometers from the enchanting Isla Liton. This journey marks a pivotal moment in the SeaPod project, and we are bubbling with excitement as we prepare to move the Eco Pod out of the factory.
However, before we embark on this exciting endeavor, there are several crucial factors to consider to ensure the success of this groundbreaking maritime innovation.
Site Selection and Preparation
The journey begins with careful site selection. Engineers meticulously assess geological and geographical factors to choose the most suitable location. The seafloor conditions, proximity to coral reefs and environmental concerns are all weighed in the balance.
Design and Fabrication
The design phase is a meticulous process, encompassing everything from the size and weight or the structure to the materials used. Once the blueprints are finalized, construction begins, with giant steel structures and other critical components being fabricated and assembled.
Transporting the Spar
To reach its final destination, the spar is lowered into the water and systematically pushed and pulled by a barge and tugboats. This journey to the installation site can be a lengthy and challenging one, with the spar needing to withstand the rigors of ocean travel.
Positioning and Anchoring
Arriving at the installation site, the next step is to precisely position the spar and attach it to the anchor blocks.This involves specialized chains, winches, and divers working together to secure the spar in place. Anchoring is essential to ensure stability in the often tumultuous offshore waters.
Safety and Environmental Compliance
Throughout the entire process, safety and environmental compliance are paramount. Stringent safety measures, emergency response plans, and environmental safeguards are in place to mitigate risks and protect the ecosystem.
Continuous Monitoring and Maintenance
After the SeaPod becomes operational, continuous monitoring and maintenance are vital to ensure its efficiency, safety, and longevity.
Deploying a SeaPod for the first time is an extraordinary endeavor that demands expertise, resources, and unwavering dedication. It represents a melding of engineering excellence, environmental responsibility, and the pursuit of sustainable energy resources to achieve success.
GET THE LATEST UPDATES
Want to find out the latest updates?
Submit your email and we will keep in touch.
GET THE LATEST UPDATES
Want to find out the latest updates?
Submit your email and we will keep in touch.