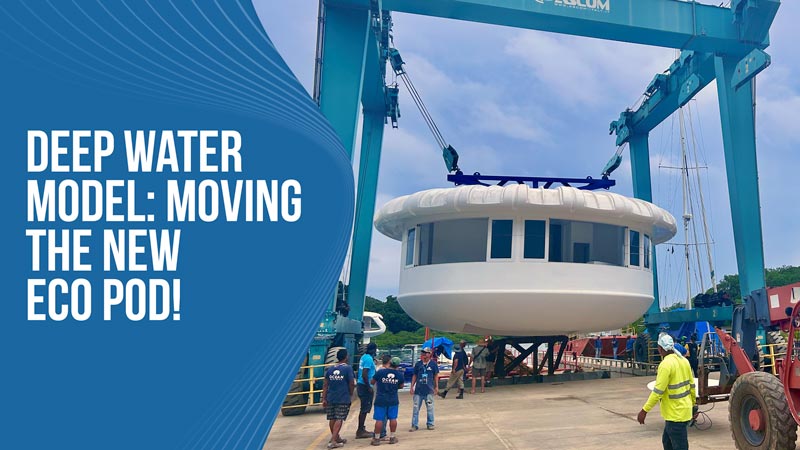 Less than 1 minute
Reading TIme:
Minutes
As we venture into yet another exciting phase of SeaPod construction, we're ready to welcome the mysteries of the unknown, to triumph over what may seem unmasterable, and to reimagine the realms of possibility.
The time has arrived. Early morning at the factory, and the team started off by carefully moving the brand new Eco Pod using the telehandler. This was a slow and meticulous process that took some maneuvering. This pod is a hefty 15 ton structure. After months of ruthless fiberglassing, the Eco pod is completed and ready to be perched meters above the ocean waves, on a sturdy steel spar structure. All thanks to some clever engineering and the science of buoyancy. Another example of the company's commitment to building sustainable floating homes across the world.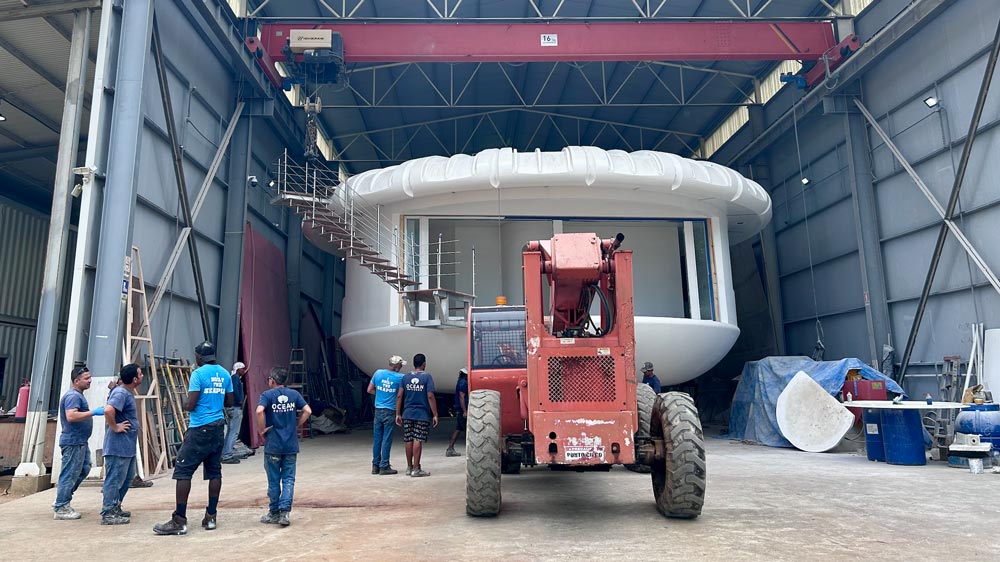 Meanwhile, the crew is brainstorming how to hoist the Pod onto the travel lift, and here's the kicker: it's got an outside staircase, which throws in some fresh challenges. Not only do they need to worry about not dropping or damaging the Pod, but they're also juggling the weather, space constraints, balance, and those ever-important safety protocols. But, before you know it, the Pod is smoothly on her way to the marina's loading dock.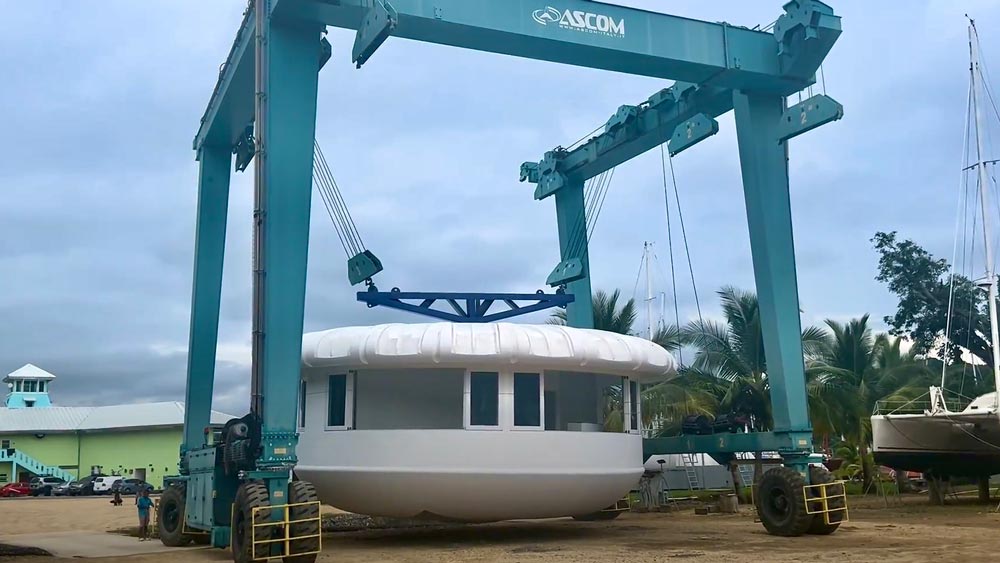 Having arrived at the loading dock where our new barge stands prepared, it must undergo a meticulous transfer. Here, the experience of the crane operator comes into play, expertly lifting the Eco Pod from its transport vehicle and gently positioning it onto the awaiting barge. This delicate operation necessitates precision and experience to ensure a seamless transfer. Subsequently, the Eco Pod is securely fastened on the barge using heavy-duty restraints and robust locking mechanisms, a vital precautionary measure to prevent any movement during the upcoming sea voyage.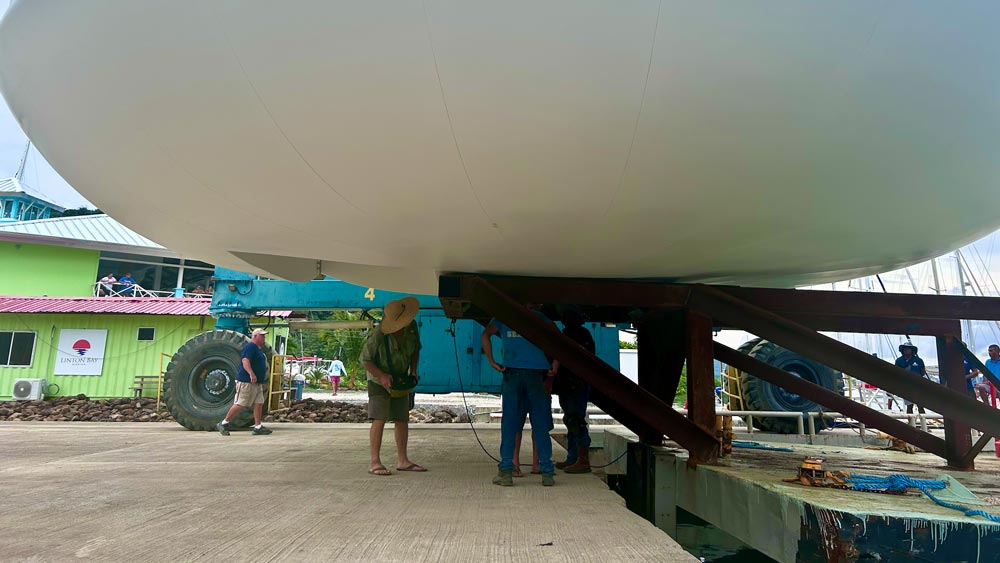 GET THE LATEST UPDATES
Want to find out the latest updates?
Submit your email and we will keep in touch.
GET THE LATEST UPDATES
Want to find out the latest updates?
Submit your email and we will keep in touch.