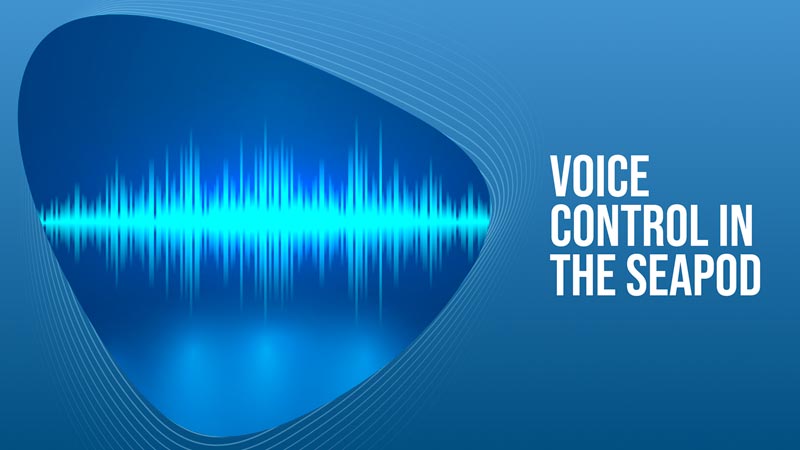 Less than 1 minute
Reading TIme:
Minutes
Another way that we can add convenience and functionality to the SeaPod homes is with voice control capabilities. Most of us use or are at least familiar with Siri, Alexa, Google Voice Assistant, or another form of digital voice assistant. This technology adds convenience to our cell phones, why not expand it into our homes?
Many features of the SeaPod can be controlled by a smartphone app from anywhere in the home. Taking things one step further, we can add voice control to many of these features to add another layer of usability and convenience.
For example, you could turn on the lights by saying "Hey Siri, turn on the lights in the kitchen" or you could see what the temperature is by saying "Alexa, what is the temperature inside?" If you wanted to change the temperature you could simply ask your voice assistant to change it to your desired temperature and it will automatically change.
Hardware such as an automatic roll-up projector screen or a fan could be remotely controlled without the need to even lift a finger. You can use it to remotely control your stereo to play music or background noise in the same way.
We can also add sensors that measure different things inside the home such as humidity or temperature to fit the capabilities that you prefer.
For users who are more conscious about privacy, we are developing our own open-source voice assistant that you can use within the home. Should you decide to use our voice assistant, you can have confidence and comfort knowing that your data is not being shared with any large tech companies.
Our voice assistant will not rely on large companies like Siri, Alexa, or Google Voice Assistant so your data will not leave our ecosystem, but if you prefer to use one of the services that you are already familiar with, then it should work as seamlessly as all of the others.
Leveraging this technology in the SeaPod creates an ecosystem of devices that you can easily control using only your voice, enhancing and simplifying the seamless operation of day-to-day tasks.
GET THE LATEST UPDATES
Want to find out the latest updates?
Submit your email and we will keep in touch.
GET THE LATEST UPDATES
Want to find out the latest updates?
Submit your email and we will keep in touch.