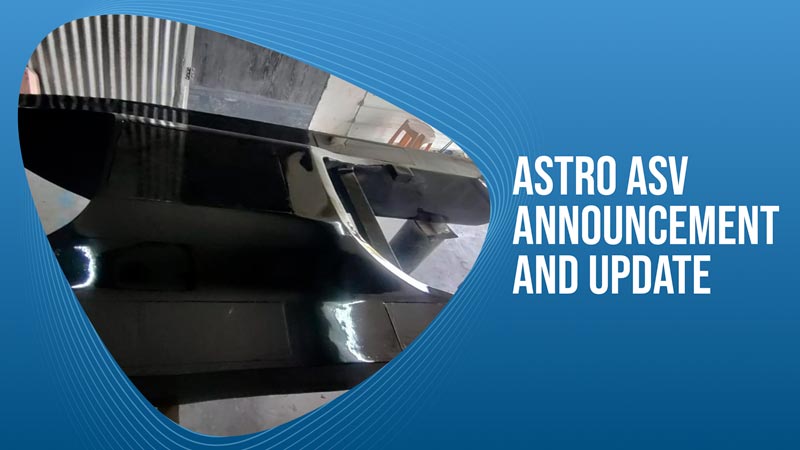 Less than 1 minute
Reading TIme:
Minutes
Our original Manta project has taken a bit of a turn in a different direction, and we have been making good progress on it so far. The ASTRO(Autonomous Surface Transport & Recycling Operations) ASV(Autonomous Surface Vessel) has some pretty important differences from the original Manta idea.
There are two main parts of the ASTRO name. The first is the Autonomous Surface Transport part. The Manta was an underwater vessel that traveled below the surface of the water. The ASTRO is a surface vessel so it will travel on top of the water like a regular boat. This makes things much more simple to build and will operate more reliably.
This boat will be able to safely transport up to 200kg or 440lbs. We can use this to deliver goods that are too big or heavy for our aerial delivery drones and also potentially transport people should there be some sort of emergency where you can't operate your boat to get back to shore.
The second part of the name is Recycling Operations. This vessel will also operate as a recycling vessel for our Aquacycler project. We are very committed to being as good for the environment as we can be and the Aquacycler is a great way for us to clean up the local area where our Pods are located.
It will autonomously drive through the water and collect trash and other debris that is floating at the surface. It will then bring all of the collected trash back to the shore where it will be properly disposed of. Having the ability for this to work autonomously means that it can operate all day without the need for a human pilot.
This is a very exciting project and we are even more excited to tell you that the first hull has been built. We now have a floating hull that is ready for the next steps. We are currently working on mounting the cargo bay and the waste compartment. We will be sure to continue bringing updates about this project as we continue making progress. Be sure to be on the lookout for more!
GET THE LATEST UPDATES
Want to find out the latest updates?
Submit your email and we will keep in touch.
GET THE LATEST UPDATES
Want to find out the latest updates?
Submit your email and we will keep in touch.