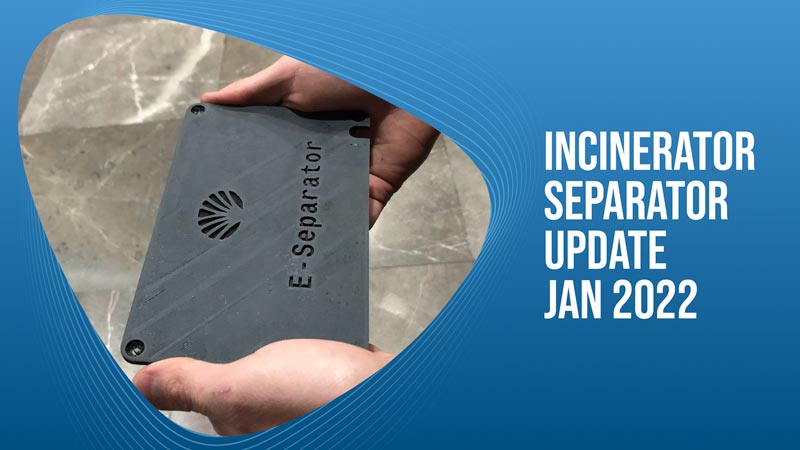 Less than 1 minute
Reading TIme:
Minutes
The poop separator portion of the incinerator toilet system is coming along nicely. Here we have a demo of how the piston system will work to automatically move the solid waste into the incineration chamber.
The poop separator has a controller that is housed in a custom 3D printed box. We are using POE(power over ethernet) connections to reduce the number of wires that we need and conserve electricity since these processes only require a small amount of power. These POE connections are sealed to help keep everything inside insulated and protected from corrosion.
The piston is housed in an enclosure to protect it from dirt, dust, and corrosion. This piston is what is used to push the solid waste into the incinerator. As you can see in the demo below, the process starts when it sees enough weight. The weight threshold is 200 grams so when the scale reads that there are 200 grams of waste on the poop scale, then it will start the process.
You will see that the piston begins to move to push everything on the strainer into the funnel which sends it into the incineration chamber to be burned. The piston uses a magnetic sensor at the end of the enclosure that senses when the piston has fully extended. When it sends the signal that the piston has reached the end, then the controller retracts the piston to its original position.
All of this will happen automatically with the toilet user experience being the same as a toilet that is connected to a sewer system or septic tank. This enclosed system will allow us to safely dispose of the solid waste so that we are not releasing toxic waste into the ocean. The liquid waste that is strained out will go through our waste water treatment system and be used again to flush the toilet.
This incinerator toilet is coming along nicely and we think that this could change the way that people look at onboard toilets forever. This system is a great example of our dedication to maintaining an eco-friendly way of living at sea.
GET THE LATEST UPDATES
Want to find out the latest updates?
Submit your email and we will keep in touch.
GET THE LATEST UPDATES
Want to find out the latest updates?
Submit your email and we will keep in touch.