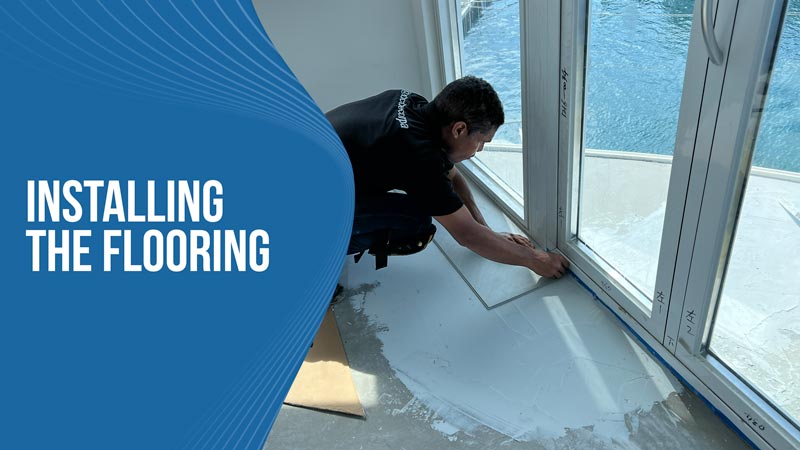 Less than 1 minute
Reading TIme:
Minutes
An important feature of every home is the flooring. We don't often realize that because it is just there, but you know how we realize how important our toes are once we break them? That's why we put so much care into installing the Pod's flooring carefully.
We had experience in installing this type of flooring before, so we pretty much know where we are going with this process and our team has enough experience to pull this off fairly quickly in the living room, where we are focusing our effort right now.
We have chosen quality flooring with underlayments that serve as protection against moisture, sound absorption as well as decreasing any potential subfloor imperfections.
It looks quite messy right now, but surely you will understand that it is a necessary step toward perfection. And have no doubt, we will get there!
But as usual, the curved walls are adding to the overall complexity of installing flooring. As a result the install time is slightly longer because the flooring isn't specifically designed for the Pods. So there is a little bit of cutting to do to adjust everything. Thankfully, we have a great team and they have been progressing very well so far, so we should be done very soon because, as always, we can count on our crew to turn a daunting task into a relatively quick and painless job.
Before you know it, the Pods flooring will be perfectly installed and it will be a pleasure to walk barefoot on it.
GET THE LATEST UPDATES
Want to find out the latest updates?
Submit your email and we will keep in touch.