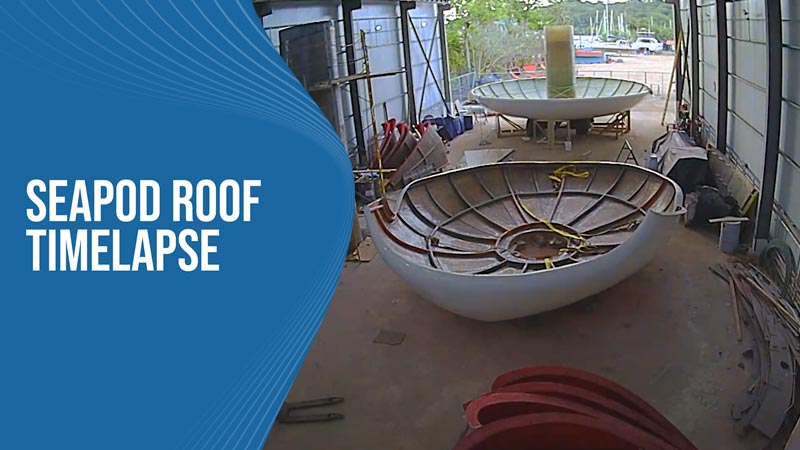 Less than 1 minute
Reading TIme:
Minutes
We have been working hard here at the factory and we recently completed the first SeaPod roof that will be part of the first SeaPod prototype. It took about a year for us to make the molds for the roof. These molds needed to be perfect and we learned quite a bit during the process, but we took our time and made sure that everything was exactly how it needed to be and the result was our fully ready-to-go molds for the SeaPod Roof.
Even though it took about a year to create the molds, we were able to create our first prototype production of the roof in about two weeks. The most time-consuming process is producing the molds so once we get our finished molds our production times can speed up quite a bit.
We make the roof section in one large piece by bolting the individual mold sections together to create one single mold for the entire roof. We then lay the fiberglass and epoxy as we do on the smaller sections that we make. When the roof has the structure that it requires, we can remove the mold sections one at a time, and then you can see the final surface of the roof.
We used our time lapse camera to capture a similar video when we were making the molds. We wanted to document the process of building the first roof section and you can watch the time lapse video of the two weeks of work that it took to produce this first roof below. We are making steady progress and moving closer to having a complete SeaPod prototype in the water!
GET THE LATEST UPDATES
Want to find out the latest updates?
Submit your email and we will keep in touch.