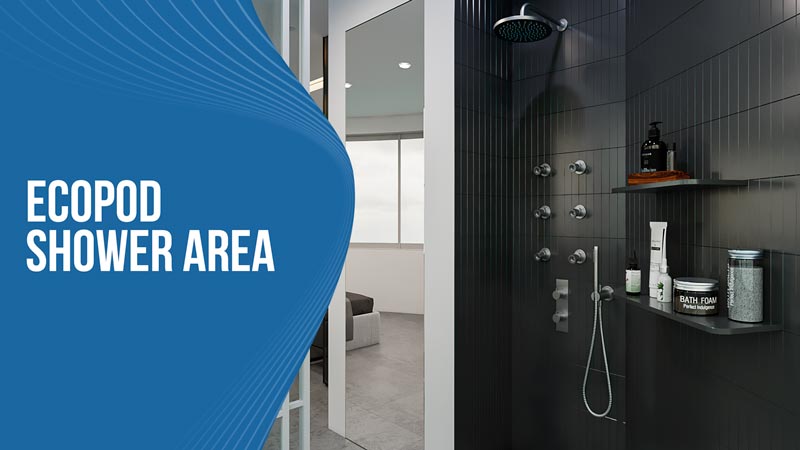 Less than 1 minute
Reading TIme:
Minutes
Grant is here to give us a little update about the shower in the EcoPod. You can see in the video below that Grant is standing in the shower, or at least the area that will become the shower. We have the main walls up now so we can see the layout of how things will be once the interior work is done.
The walls are being built in collaboration with Mario from M|R Walls who is going to create the textured shower walls out of corian that will have a beautiful design engraved into the surface. We wanted to create a really special wall that will be as spectacular as the experience of taking a shower in our incredible smart shower.
The shower will have the rain showerhead above, a hand wand, and six body massagers that will shoot water out of the wall. This is a smart shower that is controlled through our home automation app on a tablet mounted in a waterproof enclosure. Our Follow Me technology will even automatically apply your settings every time you take a shower.
As you can see, the shower is pretty big and spacious. It's no secret that the EcoPod is a small home, but living in it won't have to be a compromise. We have put hours of thought and meticulous revisions into the design of the EcoPod and we know you will be surprised at how spacious and open it feels.
GET THE LATEST UPDATES
Want to find out the latest updates?
Submit your email and we will keep in touch.