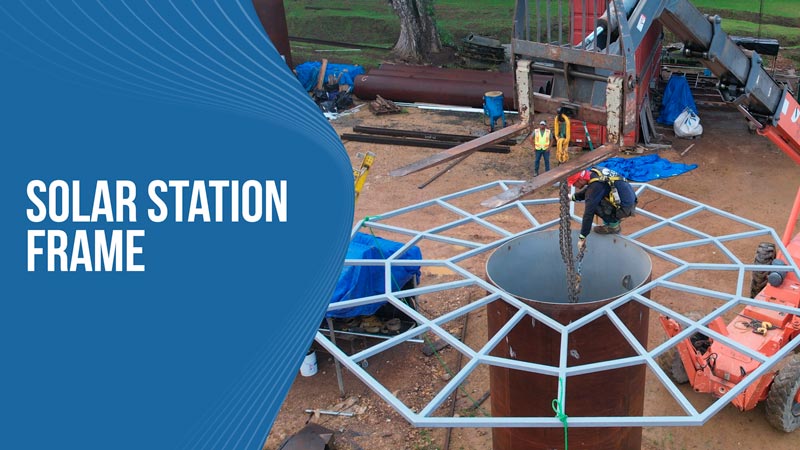 Less than 1 minute
Reading TIme:
Minutes
Grant is back at the factory with a quick update showing some of the process of attaching the platform dock to the outer spar. We have three outer spars that can be used for different things, this one will be used to mount the array of solar panels which will help generate clean energy for the home. The other two spars will have our Wazebo and a jacuzzi.
We recently finished building and then protecting this platform with a special zinc coating and now it's time to get it mounted on the spar. We used our telehandler to lift the platform and then the crew got it aligned and welded it into place.
Sometimes our projects go very smoothly and sometimes it is a little bit more tricky. Luckily for us, this was super smooth and painless and we didn't run into any hiccups. Now that everything is securely mounted in place, we can start getting the actual solar panels in place and start working on the electrical wiring. Things are looking great, be sure to stay tuned for more!
GET THE LATEST UPDATES
Want to find out the latest updates?
Submit your email and we will keep in touch.