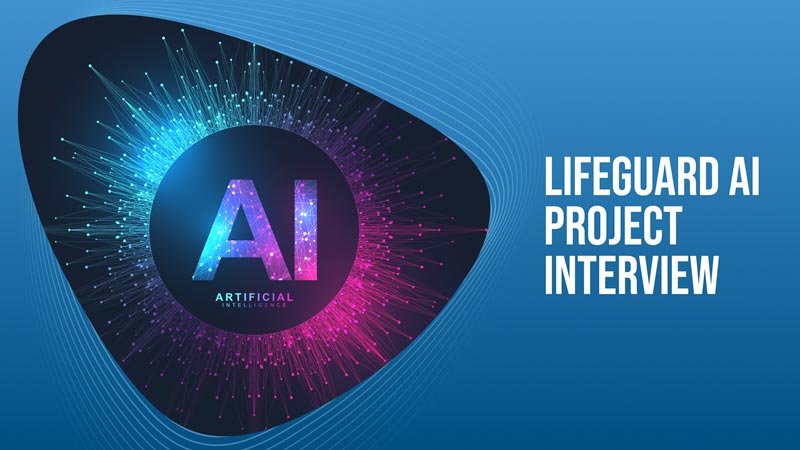 Less than 1 minute
Reading TIme:
Minutes
Here we have some video from an interview with Connor where he goes in-depth into what the capabilities of the Lifeguard AI system will be able to do. Of course, there are many things that we keep in mind when designing these homes from comfort to sustainability to eco-friendly and eco-efficiency, but we hold safety above all else. What good is a home at sea if it isn't safe for those living in it?
One of the biggest risks when spending time around water is drowning. We want those who are living in a SeaPod to be able to enjoy the ocean and all of the different water activities while keeping a bit of peace of mind knowing that if something were to happen, we have a lifeline.
The Lifeguard AI will use cameras all around the SeaPod to watch what is going on in the area. The cameras will be able to monitor you as you swim, paddleboard, or even relax in the Wazebo. If the cameras notice that you are in distress or if you go underwater for too long, then it will deploy the lifeguard drone. This drone will be guided by the cameras and drive directly to you to give you something to grab onto and stay above water. It will then pull you back to the SeaPod so that you can get out of the water.
This system will be totally autonomous and the AI will continuously learn your behavior and actions in the water. One of the strengths of AI is that the system will improve over time since it is always watching and learning. So even if you are swimming alone near your SeaPod, the Lifeguard AI technology will always be watching and ready to spring into action.
We have been working hard on this technology but if you feel that you have any knowledge or skills that could help us make this system even better, then feel free to reach out under the Contribute tab on the Ocean Builders website. We are always looking for talented engineers or specialists who want to help bring these projects to life!
GET THE LATEST UPDATES
Want to find out the latest updates?
Submit your email and we will keep in touch.
GET THE LATEST UPDATES
Want to find out the latest updates?
Submit your email and we will keep in touch.