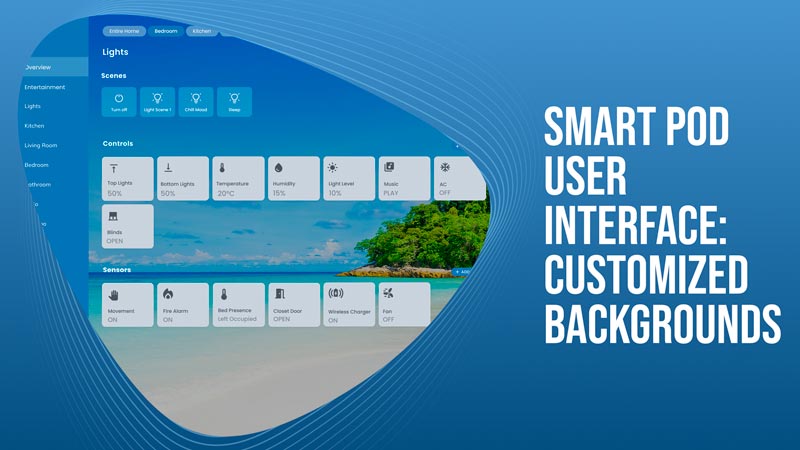 Less than 1 minute
Reading TIme:
Minutes
We are developing our own home automation app that will be used to control and monitor the various systems within the home. This app will be like the control center to control the lights, temperature, appliances, music, blinds, door locks, and also be able to check the status of the many sensors that are part of the home.
This app will be available to download on your personal smartphone or tablet and will also be installed on all of the wall-mounted tablets throughout the home. Since this app will be something that gets used daily by those living in our Pods, we wanted to make sure that we allowed some customization so that everyone can adjust the app to their liking.
Part of the customization options that we want to offer will be custom backgrounds. At the start, you will be able to choose from the photos that will be included in the app. Down the road, we want to add the option to upload your own photos so that you can customize the app even further.
For now, our goal is to get the app working and get it out as soon as we can, which will give us the opportunity to take our time and add the visual options in an update. Functionality has to come first so that is our priority, but we know that every user is unique and we want to let you make this app that you'll use daily look exactly how you want it to look.
GET THE LATEST UPDATES
Want to find out the latest updates?
Submit your email and we will keep in touch.