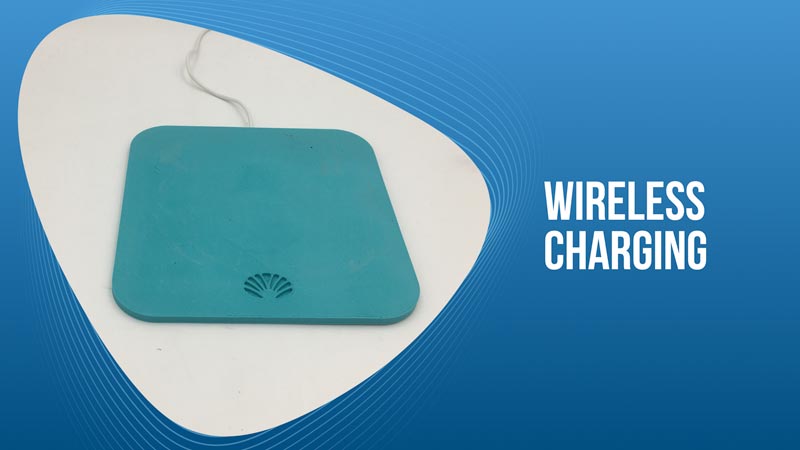 Less than 1 minute
Reading TIme:
Minutes
We are sure that most of us have that drawer where old cables and chargers go to die. We also wanted to keep our homes minimalistic and free of clutter. Having cables and chargers laying around is annoying and doesn't look good, so we created a solution.
Our homes will be equipped with wireless chargers so that you can charge your devices without the need to have a bunch of cables. Even better, the chargers will be hidden so you won't even see them.
We could have bought and installed wireless chargers off-the-shelf but that isn't really our style. They also wouldn't integrate into the home as well. So we are building our own wireless chargers that we will hide beneath certain fiberglass surfaces in the house. This will keep things hidden and not disrupt the flow of the home.
These chargers will be installed beneath the surface of the fiberglass so all you have to do is set your phone down on the table or counter and it will start charging. It will work identically to how an off-the-shelf charger works, it'll just be hidden. We can put these in places like the desk area, bedside tables, and various other places around the home where you may want to charge.
Right now we have lights that show when the device is connected but we are considering changing that. It is healthier to have a dark sleeping space so we don't want to disrupt that with lights from your bedside phone charger. Another consideration that we have taken into mind is to add a manual switch that can turn off the charger. If you are worried about EMFs, you can simply turn off the charger when not being used or keep it off permanently if you want to charge with cables.
This is a really cool idea that will maintain the sleek design of the home while being useful and convenient. We will have these chargers installed in the EcoPod for the global launch so that we can share them with the world!
GET THE LATEST UPDATES
Want to find out the latest updates?
Submit your email and we will keep in touch.
GET THE LATEST UPDATES
Want to find out the latest updates?
Submit your email and we will keep in touch.