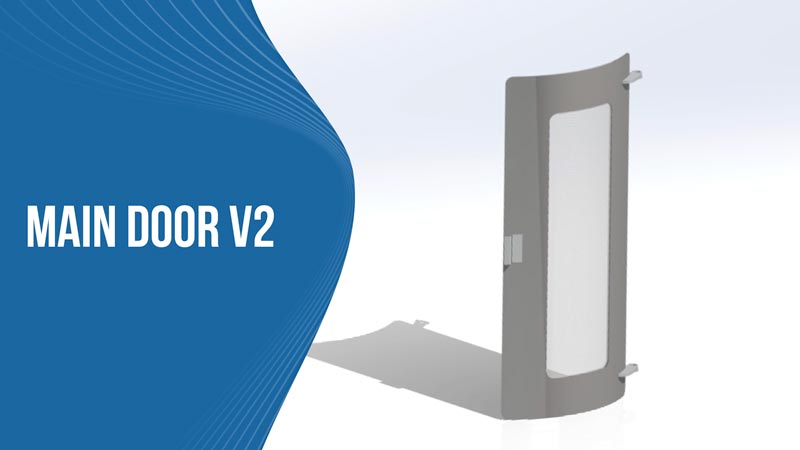 Less than 1 minute
Reading TIme:
Minutes
The front door has been quite the unexpected headache but we believe that this updated version will be what we need to get started on door production. We recently had another door built which was close but needed some revisions.
The model that we had made had an issue with the window pane rubbing against the metal and causing a squeaking sound wherever the door was moved. We obviously don't want an annoying door so we redesigned everything and are going with a different construction method that should resolve that.
We are also electing to go with an anodized finish on this new version of the door. The door is made of aluminum which doesn't necessarily get along very well with paint. We weren't happy with the finishing work of the paint on the previous model so going with an anodized finish will make a stronger, better looking, and longer-lasting finish. We are also considering a brushed metal finish.
We also made some adjustments to the locking mechanism to make sure that it will be able to withstand years of use and abuse. The window on this version will be slightly smaller as well. In the future, we will likely offer a larger window, but for now, we are reducing the size to make sure that we have a usable door that we can put into production.
This new version will be made in the next few weeks. Once it is completed and shipped to us, we can go ahead and install it on our floating TriPod base where we have already cut out the hole that it will cover. This is an exciting time and we are so happy that our door is finally this close to being ready!
GET THE LATEST UPDATES
Want to find out the latest updates?
Submit your email and we will keep in touch.