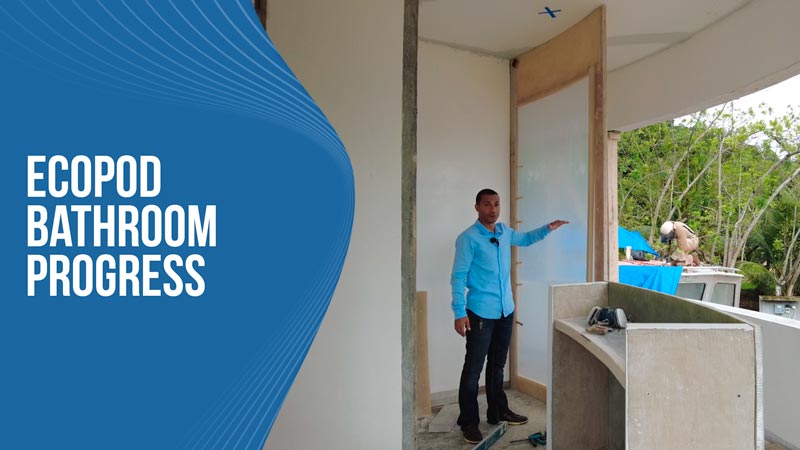 Less than 1 minute
Reading TIme:
Minutes
The EcoPod bathroom is coming along nicely and Grant is back at the factory to give us a quick update on the progress. We have put lots of thought into the design of every aspect of the home, including the bathroom and we think that the experience will be like no other.
The bathroom sink area is roughed in so that we can see the dimensions of the real sink and how it will look and feel in the space. The placement of the sink will allow you to look right out of the window and enjoy the view while you are brushing your teeth, shaving, or washing your hands.
The sink will have a small mirror but the main mirror will be behind you on the bathroom door. We went with this option because we didn't want to block the amazing views with a mirror. The sink sits low enough that it won't obscure too much of the view when laying in bed while still being high enough to be a comfortable sink.
The shower has a big window that will let you look outside while you take a shower. The window will be clear and each customer can add a frosted layer for privacy that is as high or low as you want it. This will give you some privacy while maintaining the incredible view. It'll be hard to go back to a regular shower after the shower experience that you'll have in the EcoPod!
GET THE LATEST UPDATES
Want to find out the latest updates?
Submit your email and we will keep in touch.