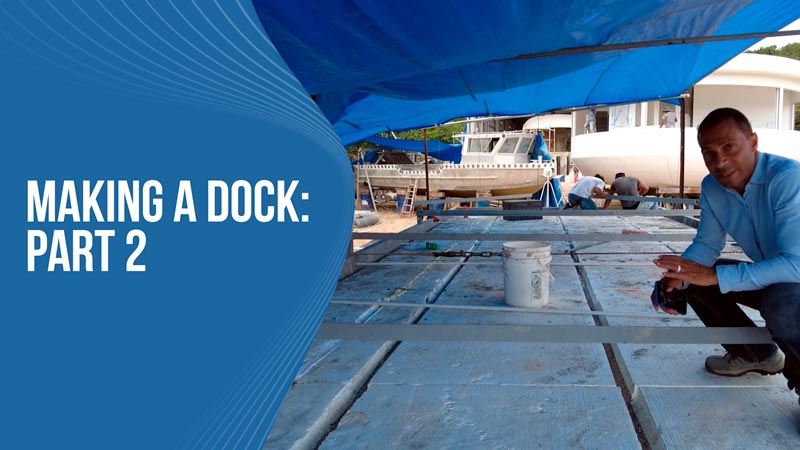 Less than 1 minute
Reading TIme:
Minutes
We are making some good progress on the dock and Grant is back to tell us a little bit about it. This dock is pretty big, at about 3×8 meters. The structure of the dock is concrete but the buoyancy comes from the core which will be mostly foam.
We have a large steel mold that we are using to pour the concrete and put the foam in place. We are doing this in stages and it takes about three days to do the work, but about two weeks for the concrete to fully cure so that we can remove it from the mold.
These floating docks will be modular and can be connected in different ways depending on the needs and the situation. Having these huge docks can create a little bit of "ground" space out in the ocean where our floating homes will be.
The dock will have a channel that runs beneath the top surface where we can run things like electrical wires or water lines if needed. We will pour the final layer of concrete on top of everything tomorrow and then it is time for the two-week waiting game before we remove it from the mold. Things are looking good so far so stay tuned for an update on how it goes!
GET THE LATEST UPDATES
Want to find out the latest updates?
Submit your email and we will keep in touch.