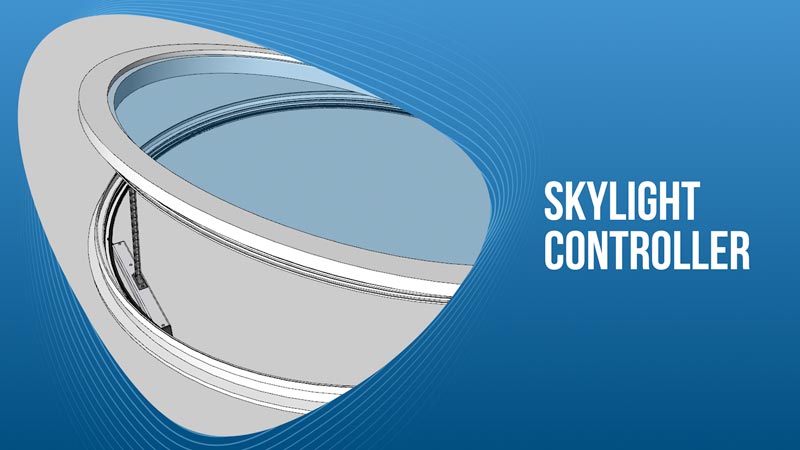 Less than 1 minute
Reading TIme:
Minutes
By now, you understand that Ocean Builders' seapods follow a very important motto: design and practicality, all of which coupled with topnotch technology. This is with that mindset that the rooftop' stunning skylight will be automated.
The sunroof design has been a core part of the Pods engineering because we wanted to offer every guest the possibility to access the rooftop. From that conclusion, the SeaPod needed a way to have access to the roof from the inside of the home so we installed a roof hatch. Still, we needed to choose the best way to open and close it.
It has been a challenge because fun ideas often encounter practical issues. In our case, the weight of the roof hatch was one of these examples. Indeed, the skylight cap will come with two options – solid white clear – but both of them will be fairly heavy.
Thus, we called for the help of our home automation system, and developed a skylight controller. On the hardware side, we will have an aluminium bar to host the chain that will push the hatch to the desired height.
The Ocean Builders controller will then take over and be easily operated thanks to the app installed on our enclosed control tablets and your smartphone. Open the hatch, stop the process wherever you want, and close it without effort.
You can then access the skylight roof hatch using the climbing wall that will be installed in the shower.
Once everything is set up, it will be very easy to access the roof, and reduce steam when taking a shower while potentially enjoying natural sunlight or admiring the stars depending on the chosen hatch option.
GET THE LATEST UPDATES
Want to find out the latest updates?
Submit your email and we will keep in touch.