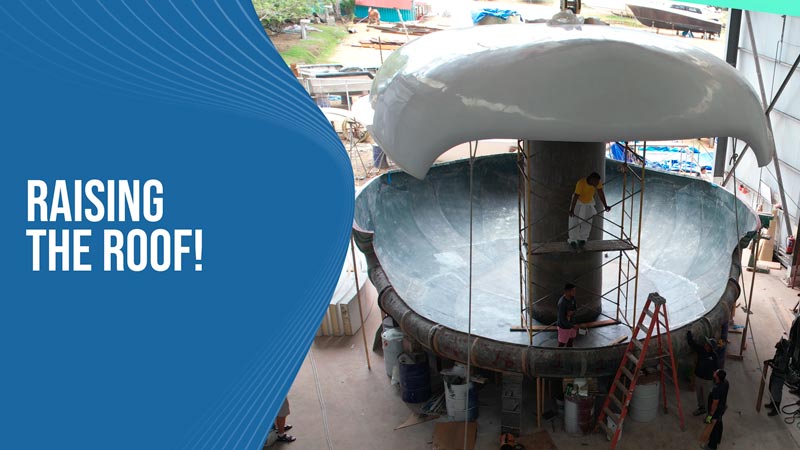 Less than 1 minute
Reading TIme:
Minutes
We are back at the factory with some very exciting news, the roof has been raised! We got the first SeaPod roof lifted and placed on the center spar where it will be mounted. This process took quite a bit of work and cooperation but we are in good shape now.
The roof has a frame on the inside that we can attach straps and the hook for our crane through the hole for the skylight/roof access hole. The crane then lifted the entire roof up and we moved it and lined everything up so that it is on top of the center spar.
In the coming days, the roof will have to be fiberglassed in place and until we get that done, the crane will be supporting the weight. It is crucial that we get everything lined up perfectly because once it is in place, it would be incredibly difficult, if not impossible, to make any further adjustments.
We will be working on this in the coming days and weeks and we will continue to bring your updates on every step via our blog. Be sure to keep an eye out to keep following our progress as we get closer to getting the first SeaPod shell assembled.
GET THE LATEST UPDATES
Want to find out the latest updates?
Submit your email and we will keep in touch.