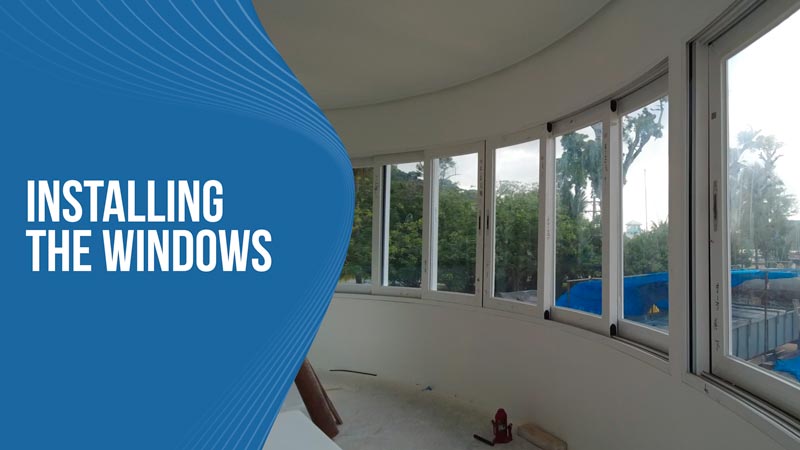 Less than 1 minute
Reading TIme:
Minutes
The crew has been working on getting the first of the EcoPod windows installed. We recently got the window frames installed and we couldn't wait to get the first panes in place.
These windows match the curvature of the home and slide open to provide fresh air, great views, and a very open feeling to the home. Smaller homes can often feel cramped so we wanted to make sure that there was plenty of fresh air available whenever you want it.
We still have some detail work to finish but having these windows installed is a big step. You can see how huge the opening is when both sides are opened, more than a 5-meter opening! We know you'll never get tired of feeling that fresh ocean breeze coming through your home. The windows can slide in either direction so there is tons of flexibility and you can get your windows opened exactly how you want them.
One of the best things about the windows is the incredible views that you will have, even right from bed. These windows wrap nearly 360º around the home and provide plenty of natural light and picturesque vistas in every direction. The large flat windows on the back will actually be a door between the kitchen area and the patio that can fully open up to create an open-air room. These big flat windows will be installed after we get the curved windows finished.
Everything is finally coming together and it's time to get this EcoPod prototype onto the floating TriPod base and start really making the final push towards the launch event. Stay tuned for more, you won't want to miss a thing!
GET THE LATEST UPDATES
Want to find out the latest updates?
Submit your email and we will keep in touch.