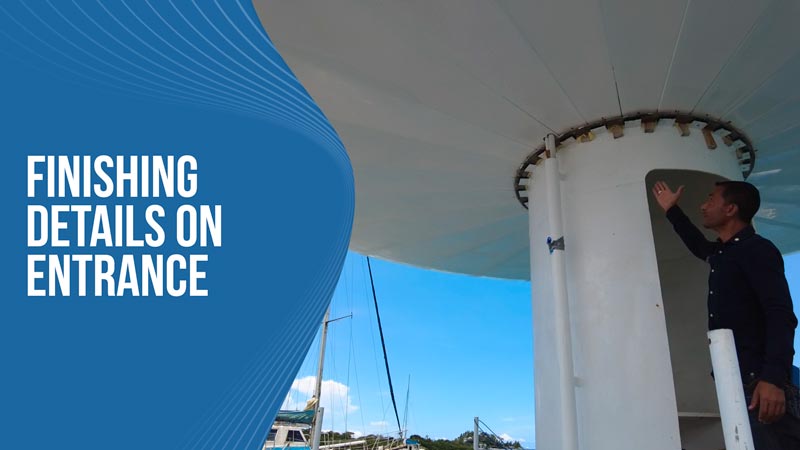 Less than 1 minute
Reading TIme:
Minutes
"Welcome home"! That's what we will say…once we will be done with the Pods' entrance. We're not there yet, but we are definitely making great progress so it should come sooner than later.
We are now working on the center dock, or in other words, what will become the porch of your future home. Specifically, we are working on a cover that will fit onto the area where the steel spar goes into the interface between the spar and the actual Pod. We agree that it looks quite messy and ugly right now but you know that we will get everything perfectly done very soon. The mold is being made at the factory so we can say that the previously cut entrance door is now being our focus.
We are also working on the fiberglass reinforced plastic platform itself to make sure that the edges aren't as sharp as they are right now. The last thing we would like is for you to get off the boat dock and hurt yourself before even coming home! The cover we will put on top will both make everything safer, and look better. We shall show you the end result very soon.
We can already imagine what it will be like to open the door and walk up the spiral stairs toward the Pod itself. We're not sure if you share our feelings but at Ocean Builders, our night dreams are filled with moments like this. It has been so long for many of us to design and build these Pods that as we are getting closer to reality every day, it becomes hard to contain our excitement.
GET THE LATEST UPDATES
Want to find out the latest updates?
Submit your email and we will keep in touch.